Rory McIlroy enjoyed a "patient" return to competitive golf as his first round for over 100 days resulted in a bogey-free 69 at the Abu Dhabi HSBC Championship.
McIlroy, playing in the marquee group alongside world No 1 Dustin Johnson and defending champion Tommy Fleetwood, missed a number of chances to get under the card as he opened the event with 11 straight pars.
But he finally got a putt to drop for birdie at the third – his 12th – and he picked up further shots at the seventh and eight before a par at nine closed out a solid three-under round which left him three adrift of early leader Fleetwood.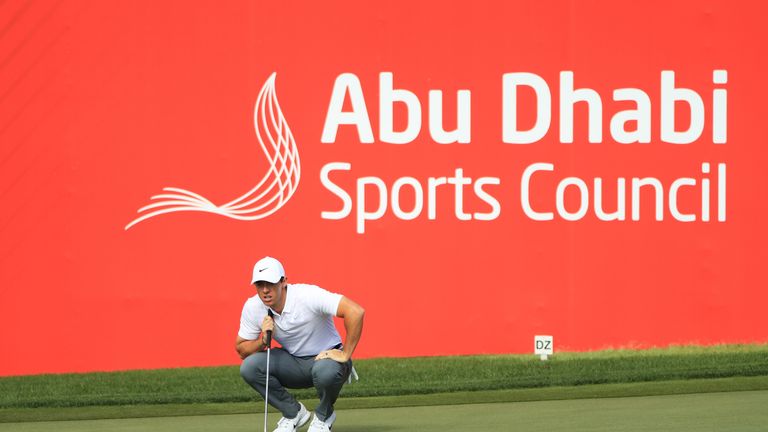 "It was nice. I sort of knew what I was expecting out there but at the same time, you never really know," said McIlroy, who has not played on the European Tour since mid-October.
"First competitive round in over a hundred days, so it's a little bit different. But I did well, I stayed patient, I gave myself loads of chances and started the day with 11 straight pars, so I was trying to stay as patient as possible, and it was nice to birdie three of the last seven there and get in under 70.
 McIlroy 'really pleased'Rory McIlroy stayed patient and opened the Abu Dhabi HSBC Championship with a bogey-free 69 in his first competitive start since October.
Rory McIlroy stayed patient and opened the Abu Dhabi HSBC Championship with a bogey-free 69 in his first competitive start since October.
"Getting that first birdie was nice, I holed a nice putt there and then rattled off a couple more and gave myself a lot of chances straight away. Once I got a little bit of momentum going, I could go with it, and I think after the start and parring so many holes, anything under 70 was pretty good.
"I'm really pleased, actually, I played very solid. I think only missed one or two greens. Drove the ball well, iron play was pretty good, so just need to keep doing that over the next three days and I should have a chance."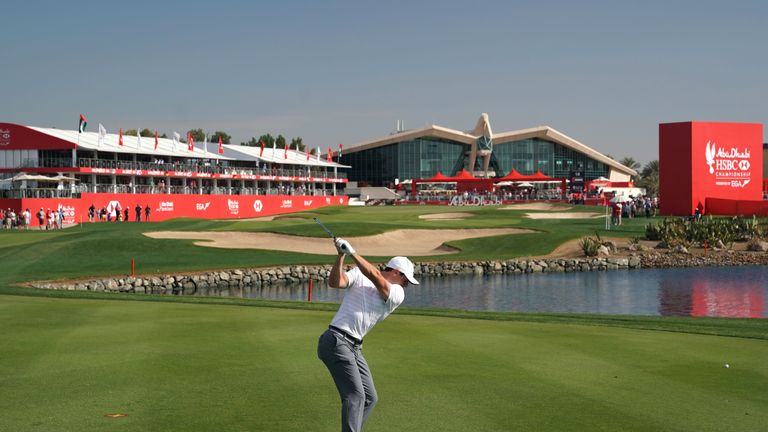 McIlroy decided to take an extended winter break from golf to fully recover from the rib-joint injury that plagued him throughout last year as well as work on his swing, and he insisted the move had paid off as he feels more prepared for the season ahead than in previous years.
"The last couple of months have been really nice in terms of being able to concentrate on things I needed to work on in my game and things I needed to work on health-wise and all that sort of stuff," he added.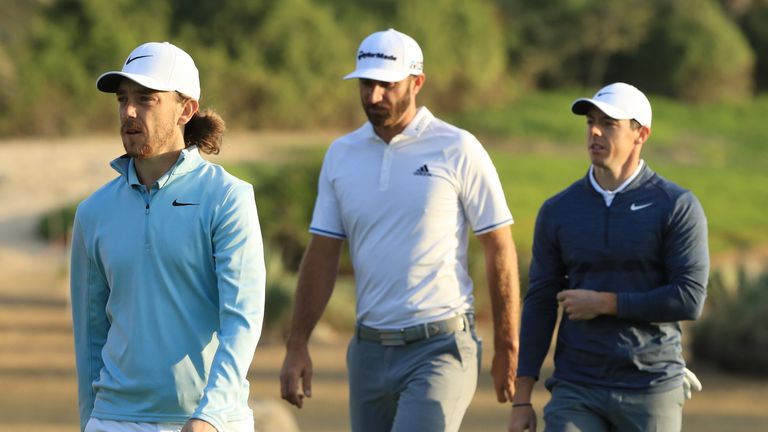 "So I feel like I'm nearly the most prepared for a season that I've ever been, so those couple of months were nice. It was nice to get back out there and it was a great pairing to start off with Dustin and Tommy out there. Tommy obviously played very well and I was just trying to hang on to his coattails for most of the round.
"Tommy had one of the best years out of anyone last year, winning the Race to Dubai and having a few wins. DJ is obviously No 1 player in the world. So to see where I'm at compared to where they are, it was nice to see that, as well. Yeah, it was a good day.
"I think I missed one green. I think I missed a few more fairways than that but I missed one green. It was a nice round of golf."
McIlroy has not won since the 2016 Tour Championship, but he remains confident he can end that barren run sooner rather than later, and possibly as early as Sunday.
He said: "My expectation coming into this week was that I could win, but I think after the first day, seeing where my game's at and playing alongside two of the most in-form players in the world right now, I feel like I'm not that far away."