Tommy Fleetwood is not taking a Ryder Cup place for granted and vowed to continue working hard as he looks to build on a "life-changing" 2017.
Fleetwood is hoping to impress Ryder Cup captain Thomas Bjorn at this week's EurAsia Cup after enjoying a momentous year both on and off the course.
Tommy Fleetwood enjoyed the best year of his life both on and off the course in 2017
The 26-year-old was crowned European No 1 after a thrilling battle with Justin Rose shortly after the birth of his first child, and Fleetwood then wed long-time girlfriend Claire in the Bahamas last month.
Despite all his success over the last 12 months, which included big wins in Abu Dhabi and France, Fleetwood insisted he still has work to do to ensure a Ryder Cup debut under Bjorn in the Autumn.
"I wish the qualification points had started six months earlier, and then I'd feel very confident about being there," he told Sky Sports News. "I guess it is expected, but it is by no means guaranteed at all.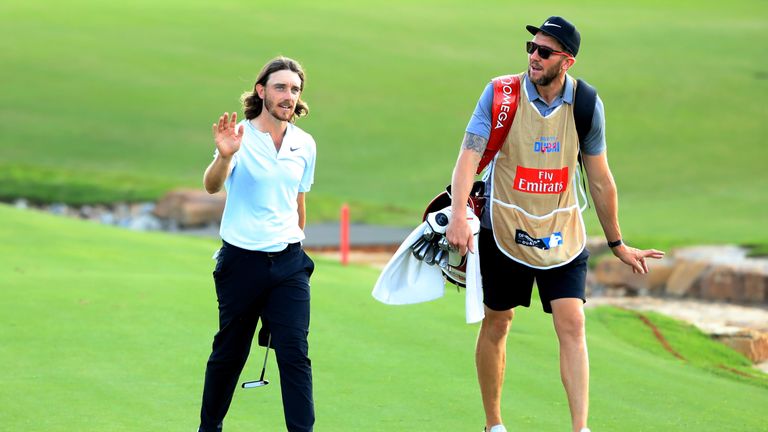 "It's a new year and there are so many good players in Europe. The strength in depth is incredible, and if you let your guard down then you're not going to make it. I'll be very disappointed not to be there, so I've got to keep working hard."
Fleetwood is part of a strong European line-up as they defend the EurAsia Cup in Kuala Lumpur this week, and he will then head to the Middle East to defend his Abu Dhabi Championship title against a star-studded field which includes the likes of Rory McIlroy and world No 1 Dustin Johnson.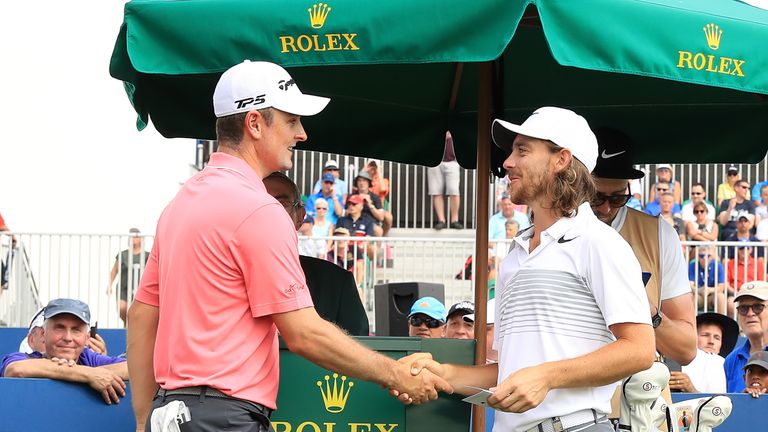 "Last year was a massive, life-changing year in so many ways," said Fleetwood. "On the course, it was the best year of my career and I achieved a goal that wasn't even a goal at the start of the year. Henrik Stenson and Rory McIlroy had shared the Race to Dubai for a couple of years, so to throw Tommy Fleetwood in there doesn't quite fit!
"Next week is my first individual event of 2018, but nobody cares what happened last year. I've just got to keep improving and just enjoy what's been happening. I've been having the time of my life.
"I've never been announced on the tee as a defending champion before, so that's going to be cool and something else that's a great experience and something I'll enjoy. And it's such a great field there as well."