Charley Hull and Mel Reid are determined to learn the lessons from their defeat in 2015 as they look to help Europe reclaim the Solheim Cup in Iowa this week.
Hull and Reid were both part of the team that were stunned by a remarkable American fightback in Sunday's singles two years ago in Germany, when Europe looked near-certainties to record an unprecedented third consecutive victory as they claimed a 10-6 advantage after the first four sessions.
Juli Inkster's side, inspired by controversy earlier in the day when Hull and Suzann Pettersen were involved in a row over a conceded putt against Alison Lee and Brittany Lincicome, rallied to win eight and a half points of the 12 available in the singles encounters to clinch a dramatic one-point win.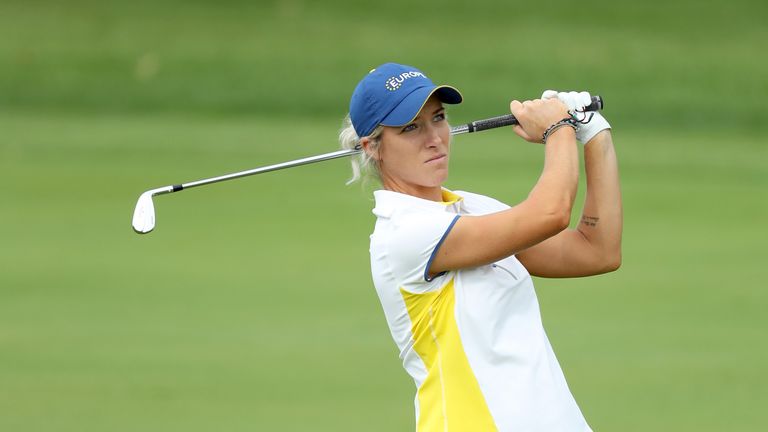 "Obviously you want to a relatively good start, but Sunday is Sunday and there are 12 points at stake. As long as you're within touching distance anybody's got a chance," said Reid, who was unbeaten two years ago with three wins and one halved match.
"You saw that at the last Solheim Cup. We were cruising and then the Americans came out fighting and they played exceptionally well on Sunday and we lost by a point.
"And that's also happened for us in Ireland, so it doesn't really matter what kind of lead you have; if you're within eight points anything can happen. So you're just trying to get off to a steady start and get a little bit of blue on the board. And Sunday is a completely different day and there's a lot of points at stake."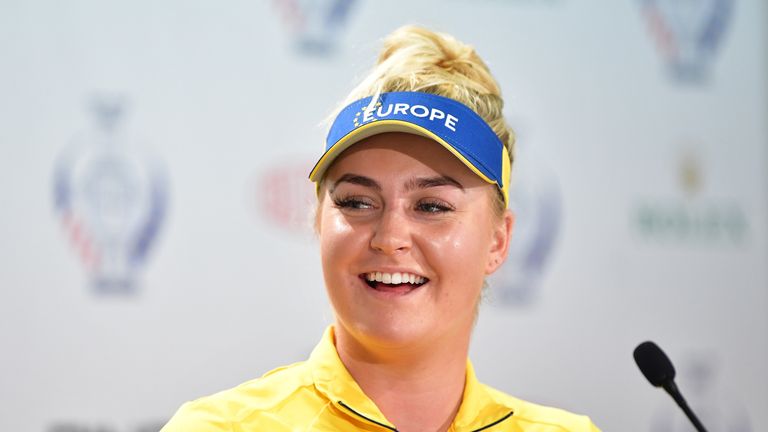 Asked how the European team would respond to that devastating defeat in 2015, Hull said: "I would say it motivates us quite a lot, and we've got good memories from being back in America four years ago as well. I'm pretty excited for this week.
"And I think what happened on the Sunday the last time around was, it's going to help motivate you a bit. I'm really excited and I think it's going to be a great week. I love playing in front of big crowds and I'm looking forward to it. It's great to see massive crowds around us, so it's going to be pretty awesome."
Reid also revealed that European captain Annika Sorenstam has urged her side to be respectful to the home crowd, which could reach record numbers, to avoid being heckled when the contest kicks off on Friday.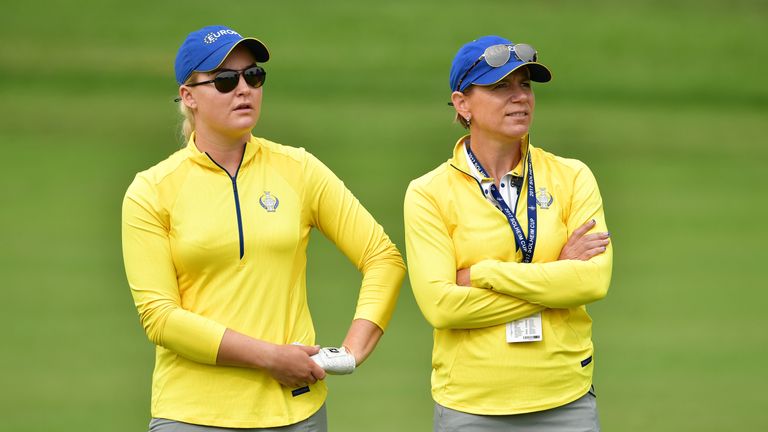 She said: "To be honest, we are expecting the American side to be very respectful. We're not expecting any heckling, like, within reason. But I think that we're there to embrace the crowd whether they're for us or against us, just embrace the crowd, be very respectful of the crowd.
"That's kind of the main message that Annika is getting across to us, just enjoy this week and there are going to be certain situations where you want to get a bit of a hot head because you've got potentially 190,000 Americans shouting 'USA' at you.
"But you need to respect that and just accept that that's going to happen and the quicker you adapt to that, especially for the rookies on our team, the quicker they adapt to that the easier it's going to be when it comes to it on Friday."