Eddie Hearn believes Wladimir Klitschko will accept the opportunity of a rematch with Anthony Joshua saying "Wladimir's confidence will be high".
Joshua, who beat Klitschko in a titanic Wembley contest in April, and his promoters Matchroom Boxing have been granted an exception by the IBF to fight Klitschko for their heavyweight title, but the bout must take place before December 2.
Hearn believes both fighters will be positive about their chances for the fight, which is receiving world-wide interest to stage the contest.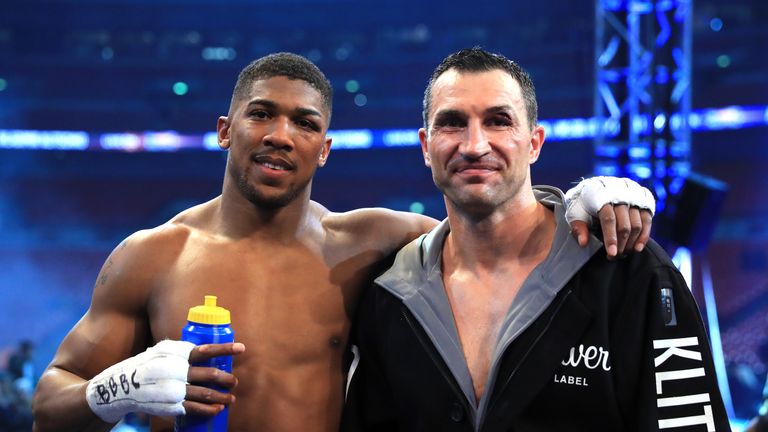 "It will be fascinating because Anthony Joshua will go into the fight knowing that he got hurt in the fight, knowing that he made mistakes but also knowing that he can hurt Wladimir Klitschko," Hearn told Sky Sports News HQ.
"But Wladimir will know that as well and Wladimir's confidence will be high going into the fight. He will probably feel like he had a chance in those fifth or sixth rounds to maybe try and win the fight and I think he will kick himself for that and next time he will try and put his foot on the gas a little more."
The governing body has ruled that the winner of the potential rematch must then face the mandatory contender Kubrat Pulev in a title defence, which Hearn believes will take place next Spring.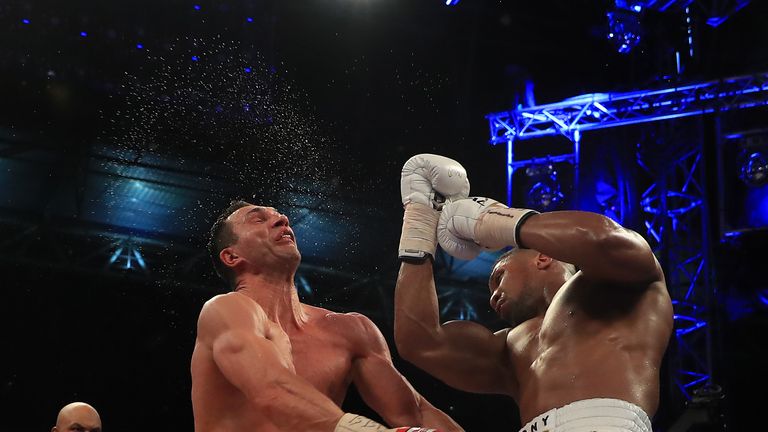 Hearn is pleased that following the IBF's decision to grant the potential rematch, Joshua's immediate future is in place.
"We are in a position with Anthony that providing Wladimir Klitschko doesn't decide to retire, which everything we are being told is 'go ahead and plan this fight', the future for Anthony Joshua is mapped out in terms of his next two fights," said Hearn.
"That's important for him to have that plan and that stability as well because it is a sport that you can get messed around in and I have always said we will not allow that to happen to Anthony Joshua.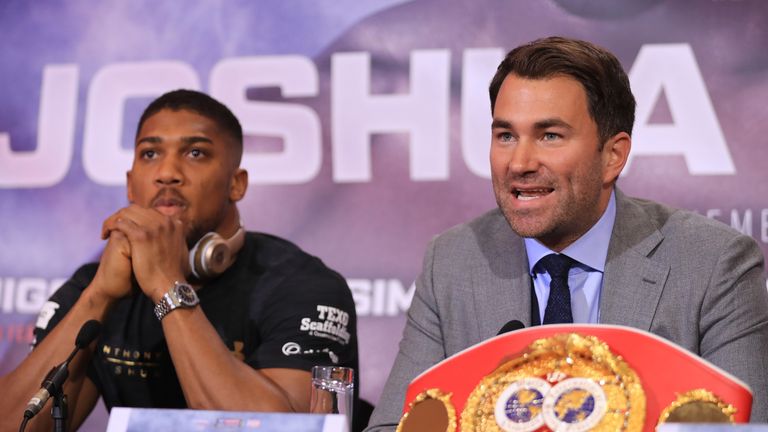 "The future for now – particularly the short term future is secure. Looks like Wladimir Klitschko next and then Pulev in the Spring of next year."
Following the success of Joshua on British shores, there is demand around the world for the unified heavyweight world champion to fight around the world, but Hearn insists that Joshua isn't rushing for such a move.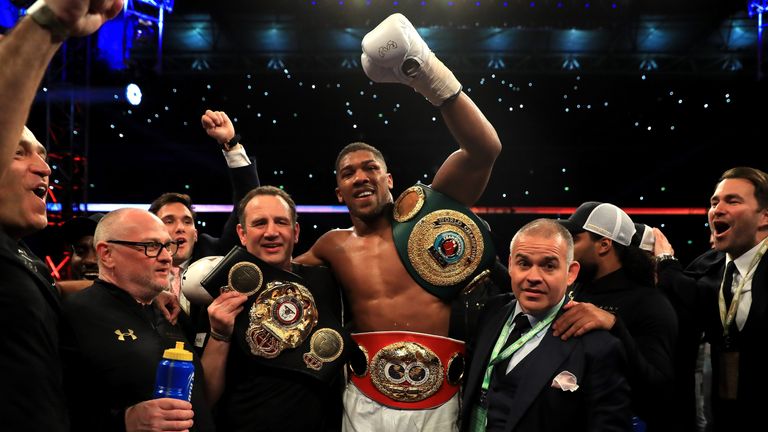 "In time. I don't think he is rushing to go and fight in these places but if the opportunity comes up and the right deal is in place, certainly we have to look at it," Hearn said.
"We have had some wonderful events in this country with Anthony Joshua. Taking it to the Millennium Stadium is definitely an option.
"But at the same time it is the World Heavyweight Title and Anthony's got plans and dreams of fighting abroad at some time, whether that's now or not we will have to see."